6 days of Contact Improvisation practice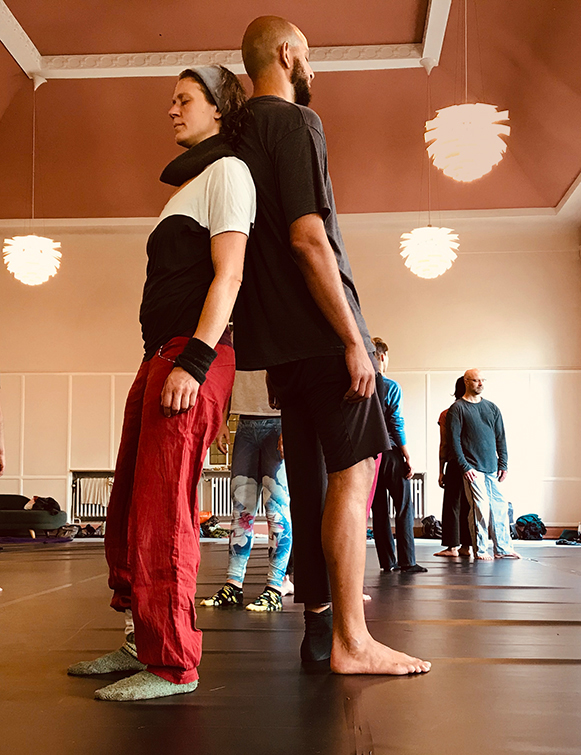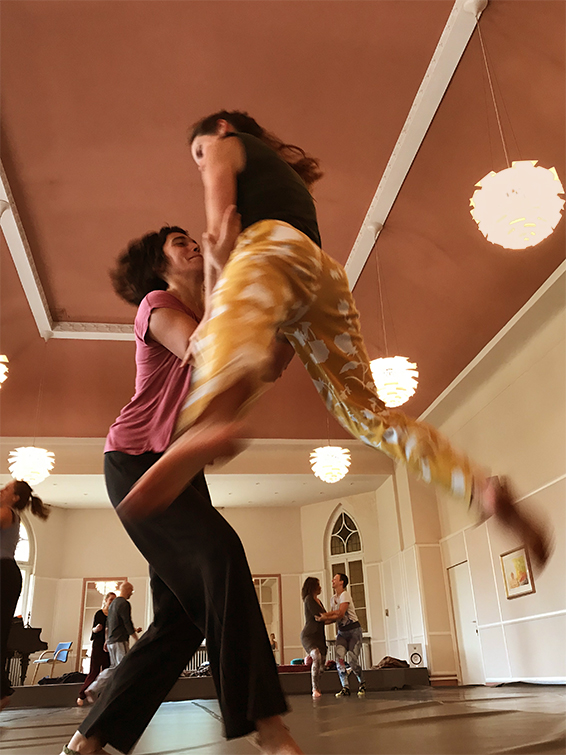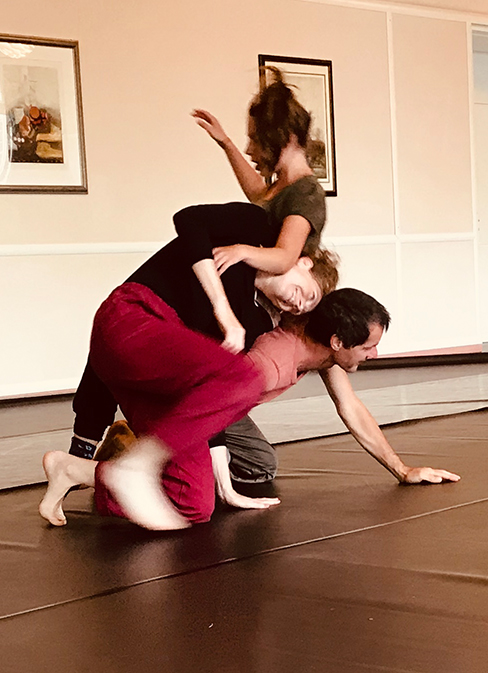 Join us for 6 days of Contact Improvisation practice, movement research and somatic exploration.
We offer a structure with workshops, labs and jams.
For the second time we will be hosted in the beautiful Zukunftsdorf Waldhof, a young community in Hessen/Germany. The place provides a studio in the inspiring ambience of a former beautiful part of a hospital and retreat center.  Surrounded by forest with old, inspiring beech trees it is a wonderful place to dance, listen, contemplate, share and create.
We design a structure with workshops in the studio or outdoors, lab time and jams that will carry us as a group through the festival days.
Whenever you have a need to rest, walk or be on your own, there is plenty of nature to explore and do so.
The festival is open for all bodies and genders.
If you have little experience in Contact Improv, please talk to us before registering.
Jennie's desire to create mindful settings of interaction has led her to engage with embodiment practices and Contact Improvisation.
Based in Berlin since 2001 she studied naturopathy focused on different bodywork approaches and herbal medicine, followed by an artistic lifestyle full of voice and movement improvisation, contemporary dance studies and physical theatre.
She is part of the Contact CompanI and Phyla, where she uses movement improvisation, somatic practice, filming and the development of sound scapes as performative elements.
She teaches Contact Improvisation with an explorative curiosity on anatomy and is about to finish her Somatic Movement Educator training at the school of Body Mind Centering®.
Together with Jo Bruhn she organizes Contact Time.
Jo Bruhn is a passionate dancer, performer and CI teacher.
Since 2001 he dedicated his life to performing arts in various facets. As acrobat, fire show artist, as
stilt walker, as actor*, choreographer and most important – as dancer.
The intense work with Nancy Stark Smith inspired Jo's teaching, dancing and his artistic approach
to dance.
Jo took part in the Contemporary Dance education "Dance Intensive" at the Tanzfabrik Berlin and
in countless workshops in CI, Axis Syllabus, Klein Technique, acrobatics with various teachers like
Jörg Hassmann, Frey Faust, Britta Pudelko amongst many others.
Recently deep inspiration came from Atsushi Takenouchi and his work with Jinen Butoh.
Jo is part of the "Contact companI" and co-organizer of "Contact Time" and works as a
solo artist and in collaboration with others like Aude Fondard (Dance – theater "Designed to Die?"),
Jennie Zimmermann (mosaique, Contact Time).
Eva studied music and movement at the Berlin arts university, having a wide training in music and dance improvisation.
She works as a freelance artist and as an art facilitator in the area of music, dance and performance in national and international projects in Germany and Mexico.
Her passion for contact improvisation is since 2012 an important part of her personal and professional life. In the last years she connected her improvisation practice with dancing in water and nature places. Since 2016 she is organizing and facilitating in the contactANDflow festival, Mexico.
www.contactandflow.com
www.andiamokollektiv.com
Do you want to stay updated about our events?
Get our newsletter
(more or less four times a year).