Our festivals are dedicated to learn, explore, practice Contact Improvisation and somatic and other artistic
practices which support the approach to it. Usually the festivals are having a size of 30 to 50 people, which
makes it possible to connect to most of the others and don't get lost in too many connections.
We are working with various teachers from different countries to enrich the practice
and widen our horizons.
The festivals welcomes all bodies, genders and levels of experience, if you never danced
CI before, please talk to us beforehand.
Founded in the country side 120km south of Berlin, Germany, Contact Time became
a traveling CI festival.
Different places have their different qualities and we enjoy to dance with them,
moving with and between old beech trees in the Midwest of Germany or
touching sand, stone and water in Portugal.
Classes, labs and jams happen in the studio as well as outdoors.
Find out more about our different events below.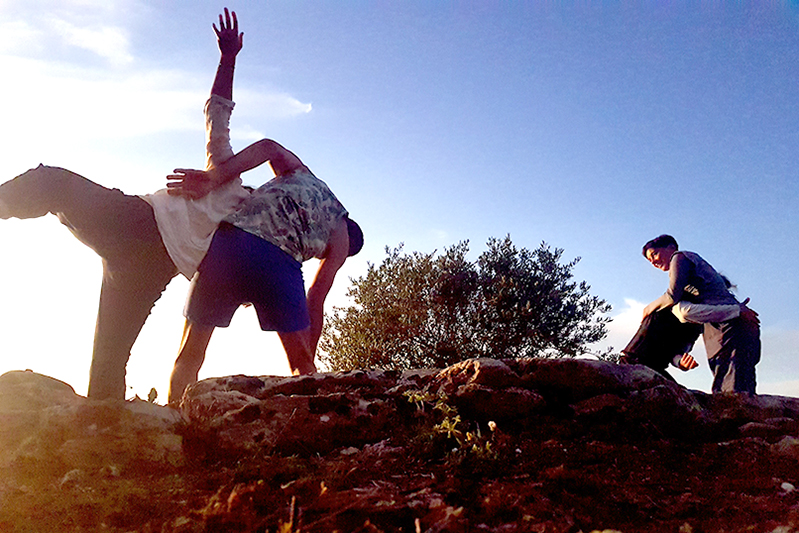 16.-21.05.2023
Dance with us under the sun of Portugal!
05.-10.09.2023
Let's enjoy fall
in Germany!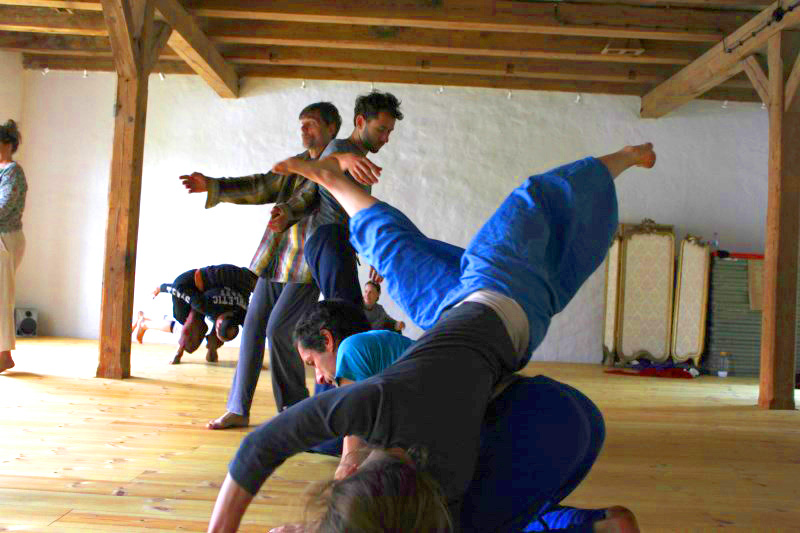 Soon there will be pictures and some stories where it all began…
Principles, technique, embodiment
is what we want to share and explore.
is what we feel to invite you to Contact Time!
Do you want to stay updated about our events?
Get our newsletter
(around four times a year).
Memories of the Contact Time @ SerVivo Festival in Portugal
It is the disturbance of balance that creates movement.
Nancy Stark Smith, dancer and much more